Kino
Hilferuf an US-Kongress
In einem Brief an den US-Kongress haben Dutzende von Filmemachern, die Directors Guild of America (DGA), die National Association of Theatre Owners (NATO) und die Motion Picture Association of America (MPAA) Unterstützung für die Kinos in der Corona-Krise eingefordert.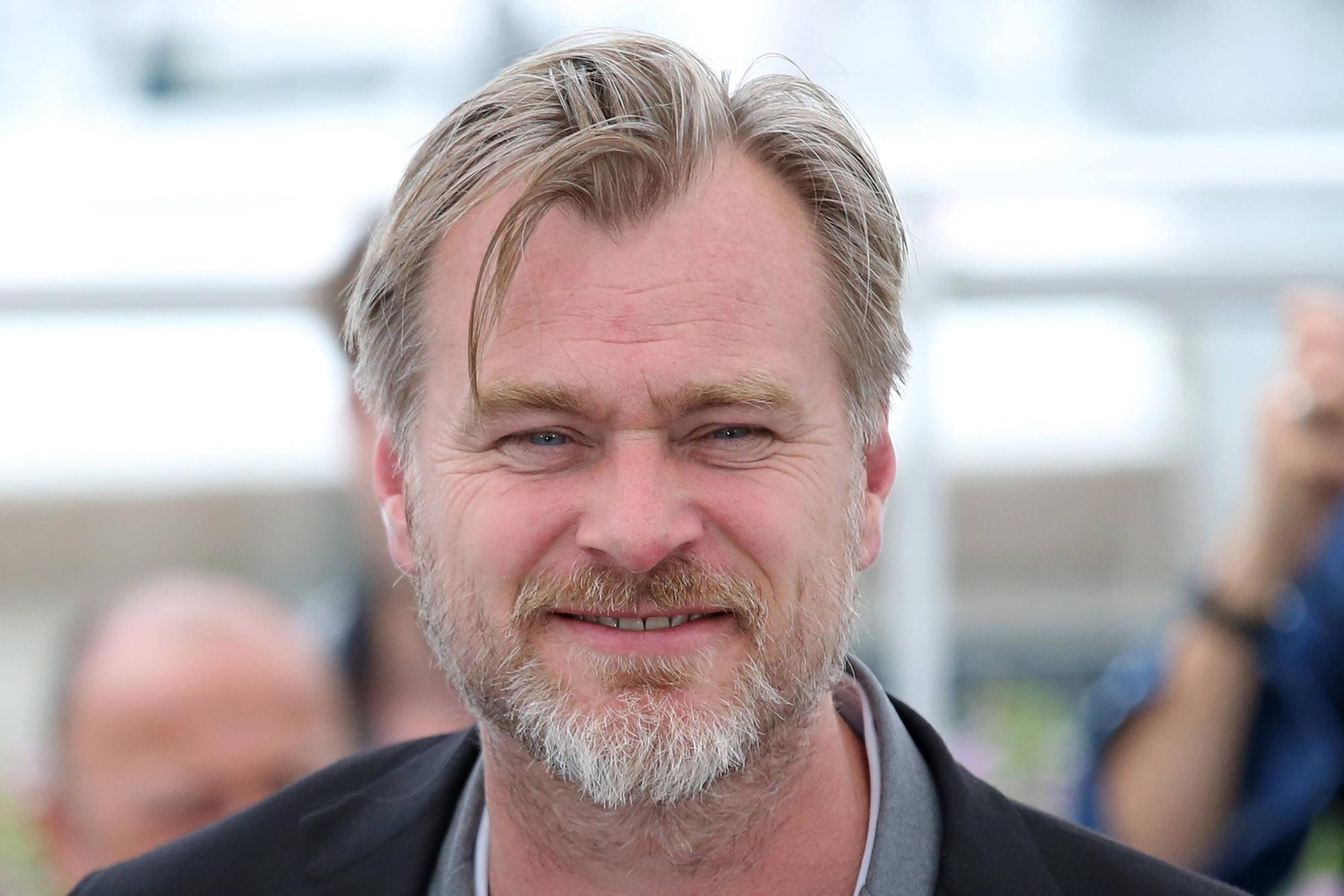 Filmemacher wie Christopher Nolan, James Cameron, Judd Apatow, Jon Chu, Sofia Coppola, Alfonso Cuarón, Lee Daniels und Clint Eastwood haben sich mit der Directors Guild of America (DGA), der National Association of Theatre Owners (NATO) und der Motion Picture Association of America (MPAA) zusammengetan und sich mit einem Hilferuf an den US-Kongress gewandt.
In einem Brief an den Mehrheitsführer im US-Senat, Mitch McConnell, die Sprecherin des US-Repräsentantenhauses, Nancy Pelosi, den Vorsitzenden der Demokratischen Partei im Senat, Chuck Schumer, und den Vorsitzenden der Republikanischen Partei im US-Repräsentantenhaus, Kevin McCarthy, machen die Unterzeichner zunächst deutlich, dass die Kinos die Folgen der Pandemie nicht überleben könnten, wenn für sie keine Lösung gefunden würde. Zuvor hatte das US-Repräsentantenhaus eine Abstimmung über ein geplantes Hilfspaket zur Unterstützung der US-Wirtschaft in Höhe von 2,2 Billionen Dollar verschoben.
Untermauert wird der Hilferuf von seinen Unterzeichnern, die betonen, dass der Kinobesuch "ein zentrales Element im Leben der Amerikaner" ist, mit aktuellen Zahlen. Demnach hätten 93 Prozent der Kinobetreiber im zweiten Quartal 2020 massive Verluste geschrieben. Wenn sich an dem Status Quo nichts ändere, müssten 69 Prozent der kleinen oder mittelgroßen Kinos Konkurs anmelden oder dauerhaft schließen; 66 Prozent der Arbeitsplätze in der Kinobranche seien in Gefahr. Neben den direkt betroffenen Arbeitsplätzen in den Kinos seien jedoch auch Millionen von Jobs in Bereichen wie Filmverleih, Marketing und Produktion betroffen.
Die Mitglieder des US-Kongress sollten eine Lösung für die spezifischen Bedürfnisse der Kinos finden und beispielsweise nicht verwendete Mittel aus dem staatlichen Förderprogramm Cares Act neu zuweisen, heißt es in dem Brief an den Kongress weiter.
Der Brief an den US-Kongress im Wortlaut:
Dear Leader McConnell, Speaker Pelosi, Leader Schumer, and Leader McCarthy:
Thank you for your leadership at this challenging time for our country. As you consider forthcoming COVID-19 relief legislation, we ask you to prioritize assistance for the hardest-hit industries, like our country's beloved movie theaters.
No doubt you are hearing from many, many businesses that need relief. Movie theaters are in dire straits, and we urge you to redirect unallocated funds from the CARES Act to proposals that help businesses that have suffered the steepest revenue drops due to the pandemic, or to enact new proposals such as the RESTART Act (S. 3814/H.R. 7481). Absent a solution designed for their circumstances, theaters may not survive the impact of the pandemic.
The pandemic has been a devastating financial blow to cinemas. 93% of movie theater companies had over 75% in losses in the second quarter of 2020. If the status quo continues, 69% of small and mid-sized movie theater companies will be forced to file for bankruptcy or to close permanently, and 66% of theater jobs will be lost. Our country cannot afford to lose the social, economic, and cultural value that theaters provide.
The moviegoing experience is central to American life. 268 million people in North America went to the movies last year to laugh, cry, dream, and be moved together. Theaters are great unifiers where our nation's most talented storytellers showcase their cinematic accomplishments. Every aspiring filmmaker, actor, and producer dreams of bringing their art to the silver screen, an irreplaceable experience that represents the pinnacle of filmmaking achievement.
As well as their critical cultural impact, theaters are economic force multipliers. In addition to the 150,000 employees working in cinemas nationwide, the industry supports millions of jobs in movie production and distribution, and countless others in surrounding restaurants and retailers that rely on theaters for foot traffic. Movie theaters are also leaders in employing underrepresented groups, including people with disabilities, senior citizens, and first-time job holders. Cinemas are an essential industry that represent the best that American talent and creativity have to offer. But now we fear for their future.
Theaters need specific relief targeted to their circumstances. We urge you to come together on a bipartisan solution that provides this relief, by reallocating unspent funds from the CARES Act toward programs designed for industries like movie theaters, or by enacting new proposals such as the RESTART Act. These solutions would fulfill Congress's intent in helping severely distressed sectors of the economy and ensure that our resources are focused on the industries that need them the most.
Please fight for our country's beloved and essential cinemas by including relief for them in any forthcoming COVID-19 legislation. Thank you for your leadership and for considering this request.
Sincerely,
John Fithian, President & CEO, NATO
Russ Hollander, National Executive Director, DGA
Charles Rivkin, Chairman & CEO, MPA
Thomas Schlamme, President, DGA
Adewale Akinnuoye-Agbaje
Agustin Almodovar
Pedro Almodovar
Wes Anderson
Judd Apatow
Jon Avnet
Sean Baker
Noah Baumbach
Michael Bay
Susanne Bier
Barbara Broccoli
James Cameron
Antonio Campos
Damien Chazelle
Jon M. Chu
Sofia Coppola
Alfonso Cuarón
Lee Daniels
Dean Devlin
Clint Eastwood
Andrew Erwin
Jon Erwin
Paul Feig
Shana Feste
Scott Frank
Cary Joji Fukunaga
Greta Gerwig
Evan Goldberg
Paul Greengrass
Leslie Greif
Luca Guadagnino
Catherine Hardwicke
Alma Har'el
Albert Hughes
Allen Hughes
Alejandro Gonzalez Iñárritu
Barry Jenkins
Patty Jenkins
Rian Johnson
Miranda July
Nicole Kassell
Jon Landau
Francis Lawrence
Mimi Leder
Ang Lee
Rob Letterman
Shawn Levy
Richard Linklater
James Mangold
Sam Mendes
Adam McKay
Steve McQueen
Ted Melfi
Reed Morano
Christopher Nolan
David O. Russell
Todd Phillips
Guy Ritchie
Seth Rogen
Joachim Rønning
Michael R. Roskam
Martin Scorsese
M. Night Shyamalan
Zack Snyder
Steven Soderbergh
Joey Soloway
David E. Talbert
Betty Thomas
Emma Thomas
Liesl Tommy
Denis Villeneuve
Taika Waititi
James Wan
Lulu Wang
Chris Weitz
Paul Weitz
Michael G. Wilson
Edgar Wright
Joe Wright
Cathy Yan
David Yates