Kino
UPDATE: Weltweit größte Kinokette verbannt Universal-Filme von den Leinwänden
Die Ankündigung von Jeff Shell, dem CEO von NBC Universal, den PVoD-Erfolg von "Trolls World Tour" zum Anlass für einen grundsätzlichen Strategiewechsel zu nehmen, kontert AMC mit einer klaren Drohung: Keines der rund 1000 Kinos der Kette würde künftig Filme von Universal zeigen - das umfasst auch UCI in Deutschland. Die Antwort des Studios goss noch Öl ins Feuer - auch wenn andere Ketten der Eskalation seitens AMC eher kritisch gegenüberstehen sollen.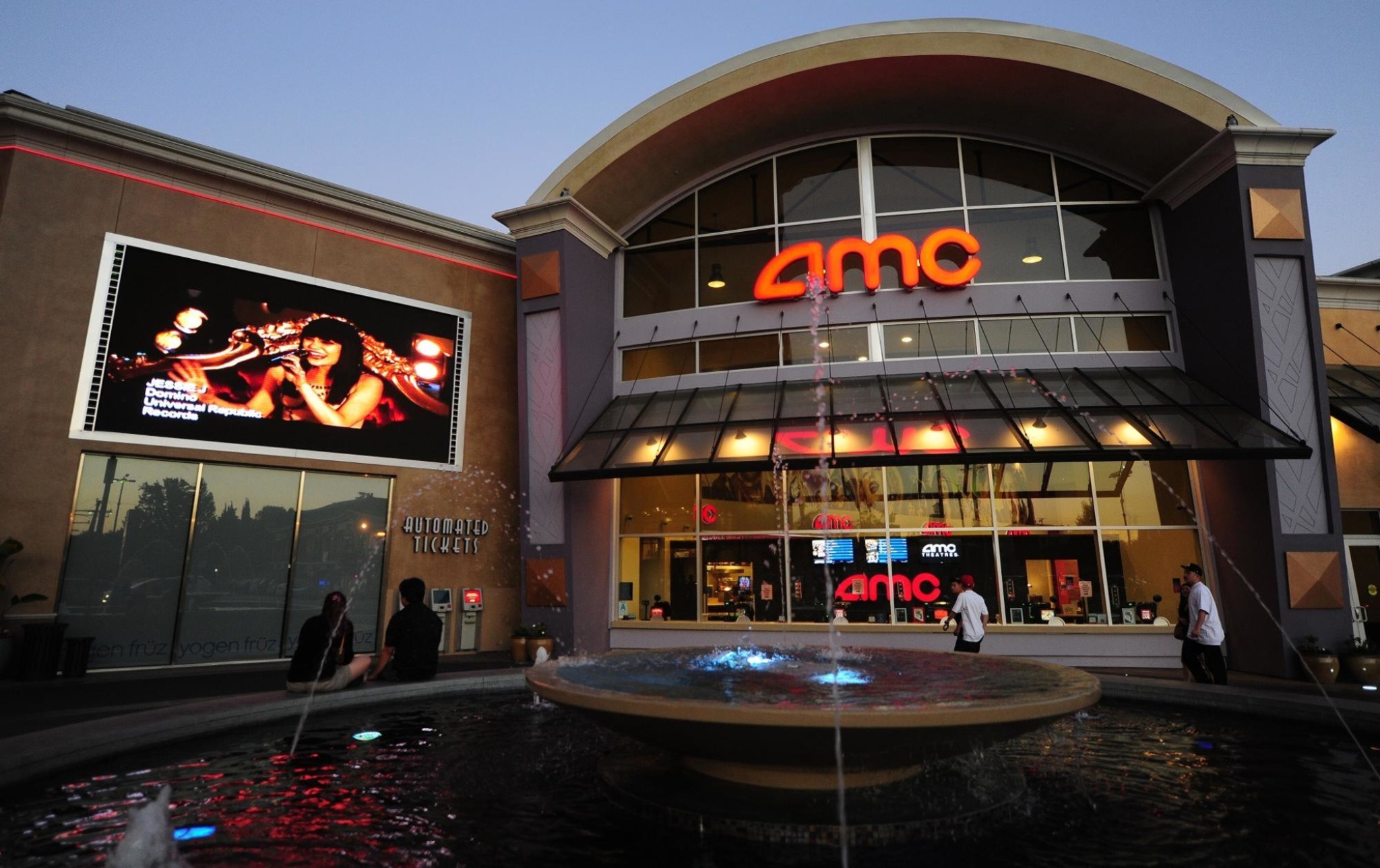 Die Äußerungen, die Jeff Shell als CEO von NBC Universal gegenüber dem Wall Street Journal zu einer grundsätzlichen Änderung der Auswertungsstrategie tätigte (wir berichteten), haben eingeschlagen wie eine Bombe. Während der US-Kinoverband NATO zunächst noch vergleichsweise milde und unter Verweis auf die außergewöhnlichen Rahmenbedingungen, unter denen "Trolls World Tour" seine PVoD-Umsätze erzielt hatte, antwortete, fährt die weltweit größte Kinokette AMC, zu der unter anderem UCI in Deutschland gehört, deutlich schwerere Geschütze auf. In einem an Studiochefin Donna Langley (und ausdrücklich nicht an Jeff Shell) adressierten Brief erklärt AMC-CEO Adam Aron, dass unter den von Shell skizzierten Bedingungen ab sofort kein Film von Universal mehr bei AMC zur Aufführung kommt - und das in keinem der weltweit rund 1000 Kinos der Kette. Den Brief von AMC finden Sie am Ende dieser Meldung in voller Länge im englischsprachigen Original.
Tatsächlich geht Aron noch einen konsequenten Schritt weiter: AMC werde seine Unternehmenspolitik grundsätzlich gegenüber jedem Filmemacher verfolgen, der die Praxis des Kinofensters einseitig und ohne vorhergehende, vertrauensvolle Verhandlungen aufkündige.
Unterdessen verlor das direkt adressierte Studio keine Zeit dabei, auf den Brief von AMC zu antworten - ohne die Wogen dabei aber in irgendeiner Form zu glätten. Mehr als die Hälfte des Schreibens (das Sie nach dem Brief von AMC ebenfalls im englischsprachigen Original am Ende dieser Meldung finden) wird dafür verwendet, die Herausbringung von "Trolls World Tour" unter den gegebenen Rahmenbedingungen zu begründen. Die Kritik von AMC richtet sich aber gerade nicht gegen diesen Schritt, den die Kinokette in der außergewöhnlichen Situation akzeptiert habe. (Tatsächlich übte die Kette konsequenter Weise auch keine öffentliche Kritik an ähnlichen Entscheidungen bei anderen Studiofilmen, zuletzt u.a. "Artemis Fowl" und "Scooby".)
Hinsichtlich der Äußerungen von Shell sorgt die Antwort von Universal nicht für mehr Klarheit. Wörtlich heißt es: "Wie bereits festgestellt, gehen wir davon aus, künftige Titel sowohl direkt auf die Leinwände zu bringen, als auch auf PVoD, wenn dieser Absatzweg Sinn macht. Was, wie bereits an anderer Stelle ausgeführt, eine ganze Bandbreite an Auswertungsstrategien umfassen kann. Gleichzeitig betont Universal aber, dass man fest an das Kinoerlebnis glaube und keinerlei gegensätzliche Aussagen getroffen habe.
Auch gemessen an der Tatsache, dass die Debatte durch öffentliche (und recht unklare) Äußerungen von Jeff Shell gegenüber dem Wall Street Journal ausgelöst wurde - in einer Zeit, in der AMC Medienberichten zufolge bemüht ist, eine Insolvenz abzuwenden - kann man sich durchaus an dem Satz stoßen, mit dem Universal seine Antwort beschließt: "Wir freuen uns darauf, weitere vertrauliche Gespräche mit unseren Partnern auf Kinoseite zu führen - sind aber enttäuscht von diesem offenbar koordinierten Versuch seitens AMC und NATO, unsere Position und unsere Handlungen falsch darzustellen."
Ein Satz, mit dem das Studio nun auch den Zorn des bislang eher diplomatisch agierenden US-Dachverbandes NATO auf sich zog. Der US-Branchendienst Deadline zitiert ein Schreiben des Verbands, in dem es heißt, dass Universal diese "verwegenen" Anschuldigungen "ohne jegliche Kenntnis der Tatsachen oder wenigstens dem Anstand, sich diesbezüglich zu erkundigen" erhoben habe. "Leider zeigt Universal die destruktive Tendenz, nicht nur Entscheidungen, die ihre Geschäftspartner betreffen, zu verkünden, ohne vorher tatsächlich mit diesen gesprochen zu haben. Sondern auch unbegründete Anschuldigungen zu machen, ohne vorher mit den Partnern gesprochen zu haben", so der Verband.
Was allerdings auch bedeutet: Die NATO verwehrt sich sehr eindeutig dagegen, in dasselbe Boot gesetzt zu werden wie AMC. Tatsächlich berichtet Deadline, dass das forsche Vorgehen von AMC bei anderen Ketten auf Ablehnung stößt. Während Cinemark hinsichtlich der causa "Trolls" schlicht auf die Kommunikation der NATO verweise, solle Cineworld als zweitgrößter Player in den USA sogar ausdrücklich verärgert über die Eskalation seitens AMC sein. Was durchaus nachvollziehbar wäre: Denn AMC ist aktuell in keiner Position, um die Drohung tatsächlich mit Leben zu erfüllen, während die Kinos der Kette weltweit noch auf unbestimmte Zeit geschlossen sind. Zudem trägt die öffentliche Eskalation vermutlich nicht dazu bei, den Glauben an eine kurzfristige Erholung der Kinobranche nach dem Ende der Krise zu schüren.
Grundsätzlich wirft diese Diskussion ein nicht zu ignorierendes Schlaglicht darauf, dass die Eigentümerstrukturen in der Studiolandschaft durchaus Druck auf traditionelle Auswertungsstrategien entfalten können. Denn wie schon im Fall von AT&T/Warner (wir berichteten) sprach hier erneut der CEO des Mutterkonzerns. Dass Aron nicht ihn in seinem Schreiben adressierte, ist kein Zufall.
Das Schreiben von AMC im Wortlaut:
Donna Langley
Chairman
Universal Studios
Dear Donna,
At this time of national emergency and the coronavirus wreaking havoc on the entire world, I hope that you and your loved ones are healthy and safe. I worry - and I wish the best for - the health of all of our industry colleagues. Never in our lifetimes has there been a more challenging time.
Amidst a global pandemic as a backdrop, I wish we were spared from also having to address a different issue that arises from Universal actions currently underway.
For 100 years, AMC Theatres has served as a strategically critical and highly profitable distribution platform for movie makers, and for all that time the exclusivity of the theatrical release has been fundamental. When a movie is "Only in Theaters," consumers perceive it to be higher quality entertainment. Countless filmmakers and moviegoers believe that their creative works are best enjoyed by consumers on the big screen. And we all know that those theatrical releases indeed boost publicity, positive word-of-mouth, critical acclaim and downstream revenues.
For much of the past four and a half years, I have been in direct dialogue with Jeff Shell and Peter Levinsohn of Universal about the importance of a robust theatrical window to the viability of the motion picture exhibition industry. Throughout that time, AMC has expressed a willingness to consider alternatives to the current windowing strategy common in our industry, where the aim of such alternatives is to improve both studio profitability and theater operator profitability.
Universal stated it only pursued a direct-to-home entertainment release for "Trolls World Tour" because theaters were closed and Universal was committed to a lucrative toy licensing deal. We had our doubts that this was wholly Universal's motivations, as it has been a longstanding desire by Universal to go to the home day and date. Nonetheless, we accepted this action as an exception to our longstanding business practices in these unprecedented times.
In today's Wall Street Journal, Jeff Shell is quoted as saying that:
"The results for 'Trolls World Tour' have exceeded our expectations and demonstrated the viability of PVOD," Mr. Shell said. "As soon as theaters reopen, we expect to release movies on both formats."
This radical change by Universal to the business model that currently exists between our two companies represents nothing but downside for us and is categorically unacceptable to AMC Entertainment, the worlds largest collection of movie theatres.
Going forward, AMC will not license any Universal movies in any of our 1,000 theatres globally on these terms.
Accordingly, we want to be absolutely clear, so that there is no ambiguity of any kind. AMC believes that with this proposed action to go to the home and theatres simultaneously, Universal is breaking the business model and dealings between our two companies. It assumes that we will meekly accept a reshaped view of how studios and exhibitors should interact, with zero concern on Universal's part as to how its actions affect us. It also presumes that Universal in fact can have its cake and eat it too, that Universal film product can be released to the home and theatres at the same time, without modification to the current economic arrangements between us.
It is disappointing to us, but Jeff's comments as to Universal's unilateral actions and intentions have left us with no choice. Therefore, effectively immediately AMC will no longer play any Universal movies in any of our theatres in the United States, Europe or the Middle East. This policy affects any and all Universal movies per se, goes into effect today and as our theatres reopen, and is not some hollow or ill-considered threat. Incidentally, this policy is not aimed solely at Universal out of pique or to be punitive in any way, it also extends to any movie maker who unilaterally abandons current windowing practices absent good faith negotiations between us, so that they as distributor and we as exhibitor both benefit and neither are hurt from such changes. Currently, with the press comment today, Universal is the only studio contemplating a wholesale change to the status quo. Hence, this immediate communication in response.
AMC has invested significant time and energy with Universal executives over the past few years trying to figure out a new windows model that would be beneficial both for your studio and for our theatre operations. While Universal's unilateral pronouncements on this issue are unpalatable to us, as has always been the case, AMC is willing to sit down with Universal to discuss different windows strategies and different economic models between your company and ours. However, in the absence of such discussions, and an acceptable conclusion thereto, our decades of incredibly successful business activity together has sadly come to an end.
Sincerely,
Adam Aron
CEO and President
AMC Entertainment
Das Schreiben von Universal:
"Our goal in releasing Trolls: World Tour on PVOD was to deliver entertainment to people who are sheltering at home, while movie theatres and other forms of outside entertainment are unavailable. Based on the enthusiastic response to the film, we believe we made the right move. In fact, given the choice of not releasing Trolls: World Tour, which would not only have prevented consumers from experiencing the movie but also negatively impacted our partners and employees, the decision was clear. Our desire has always been to efficiently deliver entertainment to as wide an audience as possible. We absolutely believe in the theatrical experience and have made no statement to the contrary. As we stated earlier, going forward, we expect to release future films directly to theatres, as well as on PVOD when that distribution outlet makes sense. We look forward to having additional private conversations with our exhibition partners but are disappointed by this seemingly coordinated attempt from AMC and NATO to confuse our position and our actions."